Blog
Online Store gains + 321% in traffic thanks to SEO Specialist
In partnership with SEO Specialist, this case study focuses on Retail Alternatives – a ready-to-wear store from London, UK. Their articles are featured on their official website, delivering free of charge to countries around the world.
Thanks to SEO Specialist, how a ready-to-wear store leveraged their Instagram posts in ad form, gaining over 2,000 new subscribers and driving 321% more traffic to their site, thanks to SEO Specialist?
Retail Alternatives hired SEO Specialist to advertise on Instagram, which resulted in increased brand awareness, subscribers, and site traffic.
&
"A business without digital advertising is like a car without fuel. You can sit there as long as you want, but you wouldn't go anywhere. "

–

Retail Alternatives, ready-to-wear store
The goal: Increase awareness and traffic
In partnership with an SEO Specialist, this campaign's goal was to increase brand awareness and online presence on Instagram by adding digital advertising to its marketing efforts.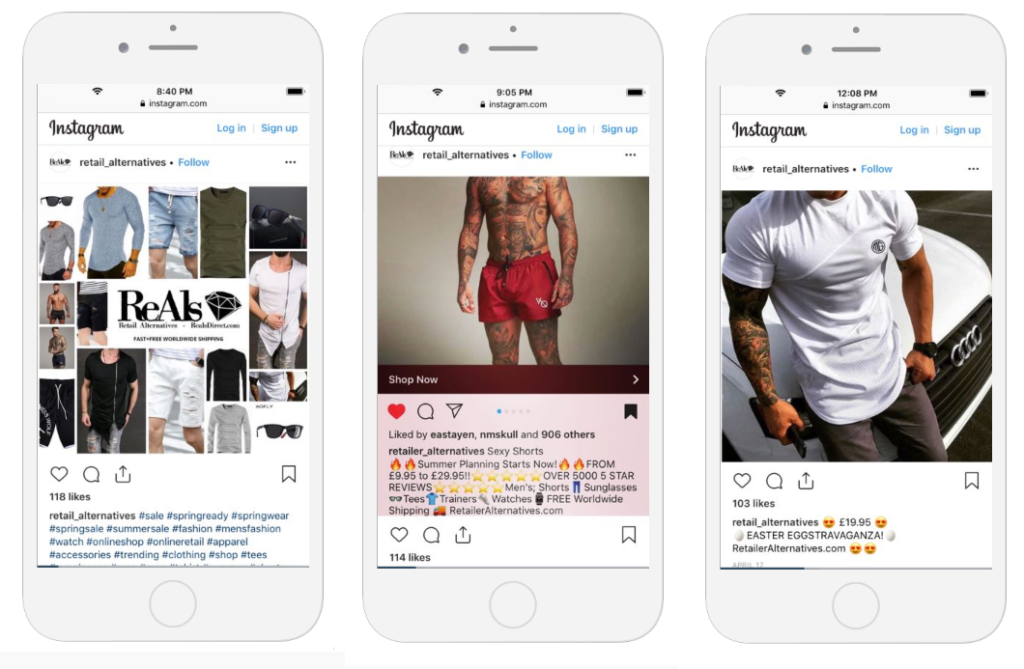 The solution: Successful Instagram posts
For this ad campaign, SEO Specialist took the most popular posts from Retail Alternatives and ran them in an ad on an ongoing basis.
SEO Specialist even found that some of the posts were among the "Best" for the hashtags they used. These are the posts that we used primarily in its ads, targeting Instagram users living in the UK interested in fashion.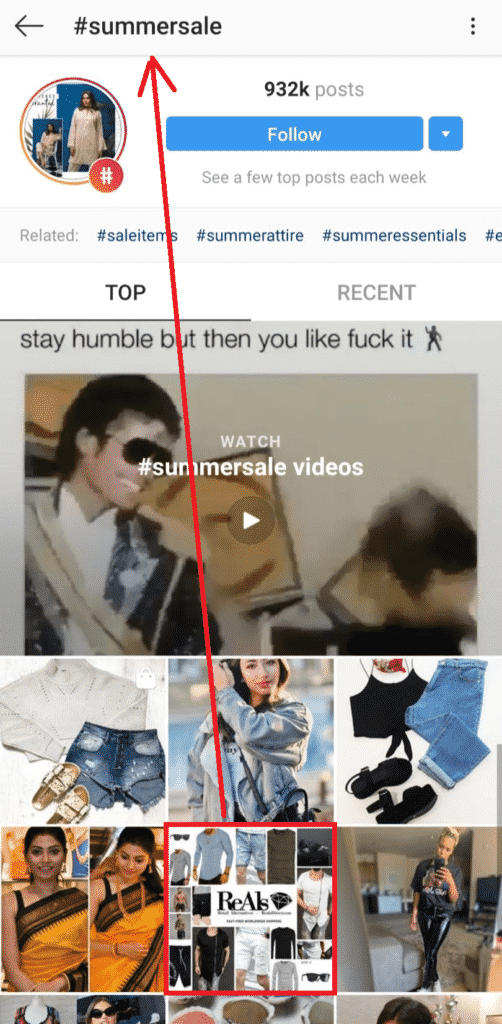 Starting with spending $ 33 for each campaign, SEO Specialist increased the spend to $ 99, based on the ad's success for Retail Alternatives.
Result: Unique content + Advertising = Success
The audience viewed the ad on Instagram and then shared the content, resulting in thousands of unique impressions, dramatically increasing brand awareness on Instagram. After SEO Specialist ran these ads, the store met its brand awareness and site traffic targets.
Conclusions and lessons learned.
Thanks to SEO Specialist, Retail Alternatives also got backlinks from authoritative sites, giving more importance to their website and their social media pages;
Start with regular Instagram posts to get comments on the content that works best for your audience. Take note of the most popular posts and start promoting them. You can also choose to promote publications of your top-selling products;
To learn more about Instagram marketing, check out our blog post for effective promotion, especially if you're an artist.
It's your turn!
If you have trouble:
Discover new strategies like these;
Learn to implement them;
Get feedback from your peers and mentors on whether you are doing things right;
Knowing that like Retail Alternatives, at SEO Specialist, we provide the necessary resources for individuals and businesses to succeed. You will learn what works and chat with marketing experts daily to ensure that you are constantly performing tasks conducive to growing your business.
HEXA SEO   is a digital, creative, transparent and results-oriented marketing agency. It offers an affordable and efficient approach for businesses to improve their online presence. HexaSEO can individually tailor our digital marketing, search engine optimization, social media marketing, and web design services to meet your unique business needs ideally.
First impressions count. Whether for Retail Alternatives, or any other client, for SEO Specialist, our mission is to use the power of digital marketing, SEO for search engines, social media marketing, and web design to place your business on the cheap.
Through digital marketing, social media and website design, and influence in the market for your business, we create, with one thing in mind: your business's growth. Our goal is to build a long-term relationship with our customers and ensure a robust digital presence to create better experiences and increased business results.
Like at Retail Alternatives, social networks are an exciting form of digital marketing, thanks to platforms that help promote products or brands to create greater awareness and presence in this ever-increasing digital age.
Social media marketing involves posting creative content to online accounts, engaging customers and building your reputation on social media by bringing in more subscribers and potential customers and enhancing your brand perception.
SEO Specialist can manage all your social media campaigns and increase your presence on these platforms. Social networks are, in fact, one of our most popular services. SEO Specialist takes great pride in his work and relationships with his clients, going the extra mile.
Get straight to the point and ask our SEO Specialist for a quick demo to see for yourself.